Dupont Orthodontics is leading the way to the future with the latest orthodontic technology. Knowing that no two smiles are the same, we introduce the most versatile, unique, and customizable orthodontic process available — LightForce™.  Unlike traditional braces that are basically one-size-fits-all, LightForce™ Braces is an entirely digital orthodontics system providing patients with braces that are customized to perfectly fit their teeth.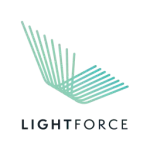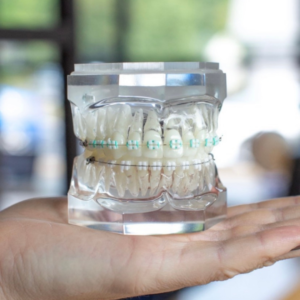 What Are LightForce™ Braces?
LightForce™ Braces are the world's first completely custom 3D printed braces. After your teeth and bite are initially captured by our intraoral scanner, Dr. Bergdoll uses digital technology to position each individual tooth for optimal function and esthetics. LightForce™ Braces are then 3D printed and placed in a jig that we use to place them in exactly the right spot to help us achieve the desired outcome for each unique patient. Utilizing this technology makes LightForce™ Braces the most advanced braces in the world!
LightForce™ Braces vs Traditional Braces
Traditional metal braces are based on the size and shape of the average patient's teeth and are prefabricated as "one-size-fits-all". This means that the braces used on your teeth are the same exact shape, size, and configuration as every other patient. As a result, orthodontists spend extra months and appointments moving around braces and bending wires to account for variations from the average tooth. "Customization" (for lack of a better word) is done after the fact and is completely freehand.
There is nothing wrong with this traditional approach – this is how orthodontists have been practicing for decades. However, LightForce™ Braces offer a modern, digital solution to make the braces experience even better!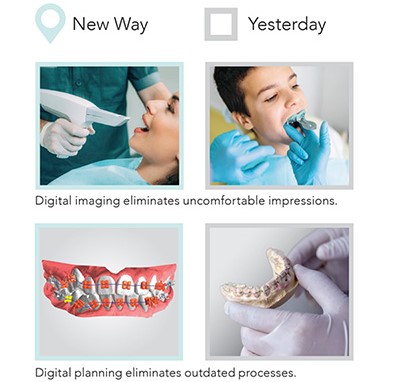 Benefits of LightForce™ Braces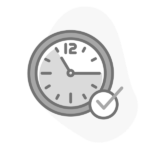 Time
Save time with shorter treatment durations.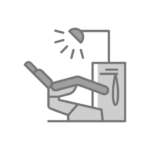 Convenient
Few appointments are perfect for busy schedules.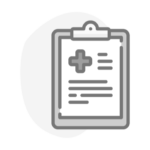 Effective
Enjoy healthier treatment outcomes.