Clear aligners from Spark™ are made with innovative TruGEN™ material. This material makes our clear aligners more comfortable, clearer, and less likely to stain.  TruGEN technology is a clear acrylic material that is made to be clearer than other brands. They're also more comfortable because the edges that sit along the gums are polished and smoothed rather than left scalloped or rough. This means they don't rub against the gums and irritate them as other brands might do.  The TruGEN technology used in the Spark™ clear aligners is also designed to resist staining better than other clear aligners.
The biggest advantage of Spark's TruGEN technology is in the movement. The TruGEN material is made to better contour to each tooth. Because of this, it applies a more even and direct pressure to the tooth. This makes the aligner more efficient in moving the tooth. What does that mean for you? It means you spend less time in your clear aligners than with other brands. You will be showing off your gorgeous new smile in no time!
What are clear aligners?
What exactly are clear aligners? Clear aligners perform similarly to braces, but they do it in what many patients feel is a more aesthetically pleasing way. Rather than seeing teeth full of brackets and wires, you see, well, TEETH.
Clear aligners use a special clear material that is custom-molded to your teeth and gum line. The clear aligners fit so well with your teeth that they look nearly invisible from a distance. People may not even notice them!
How do clear aligners work?
Clear aligners work similarly to braces. They apply gentle, steady pressure to move the teeth into their proper positions. This pressure helps to remodel the bone around the teeth, allowing the teeth to move to proper alignment.
Clear aligners have improved steadily over the years. While they were once limited in what they could treat, today's clear aligners usually treat all but the most severe cases.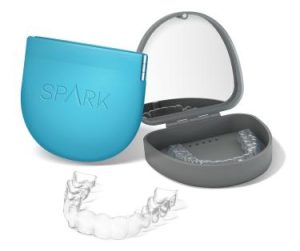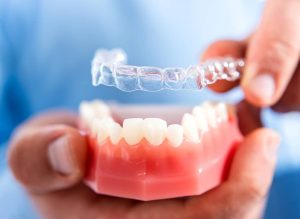 Spark™ Clear Aligners vs Leading Aligner Brand
More Clear
You're getting nearly invisible clear teeth aligners that are less noticeable than the leading aligner brand.*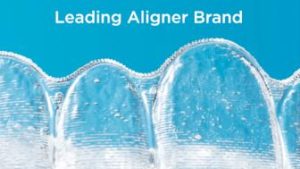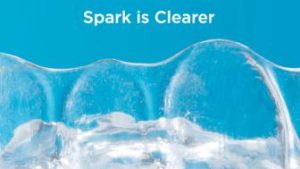 More Comfortable
Our innovative TruGEN™ material for clear aligners results in scalloped, smooth edges that offer better comfort than the leading brand.*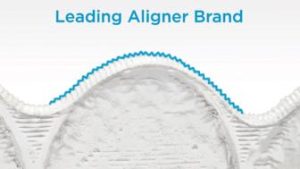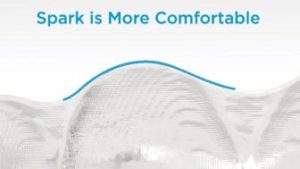 Stains Less
Whether it's coffee, hot chocolate, or tea, Spark™ Clear Aligners stain less than the leading aligner brand.*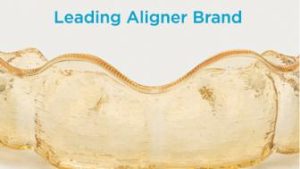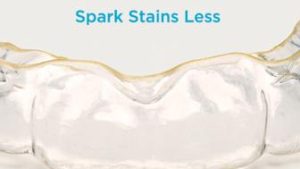 Designed For Efficient Tooth Movement
Nobody wants to wait years for their teeth to realign. And, with Spark™ Clear Aligners, you don't have to! Depending on your case, TruGEN™ can offer more advanced and sustained force retention and better contact with the surface area of your tooth. This type of contact may result in more efficient and effective treatment when compared to the leading aligner brand.*